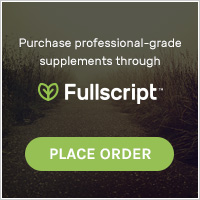 To order professional supplements including Apex, Biotics, US Enzymes, and other miscellaneous brands, click on this link and create a login to access reccommended products.

We're proud to announce that Red Tail Wellness Centers has teamed up with Xymogen, a family owned, pharmaceutical grade, health science company only available through health care practitioners!
With this new partnership, You, as a Red Tail Wellness Centers' Patient can enjoy online ordering and home delivery for all your supplement needs. We know you're busy and we want to make building and maintaining your health as convenient as possible.
Please contact our office if you are a current maintenance client for your personal referral code.
Sign up is easy, AND shipping is FREE for all orders over $49.00!
1. Click the red box above.
2. Create a new account or log in to an existing account, then, enjoy all your supplement ordering needs online and delivered to your house!
If you have any questions at all, don't hesitate to contact us! 303.882.8447
To order professional supplements including Thorne, Gaia, Vital Nutrients, Orthomolecular, Designs for Health, Pure, and Calm products, use this link to create a login and access recommended products.
To order Dr. Ian's custom formula for immune support ImmunoXym, click this button. then:
1) Click the icon of a person in the upper right corner. Scroll down to the blue "REGISTER" button beneath "New Customer".
2) Enter the one time password which is case sensitive: USE777
3) Create your account and order away!